All Countries
Change
CADDY® PLANNER Design Calculation Software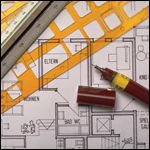 | | |
| --- | --- |
| | CADDY® PLANNER is free design calculation software that greatly simplifies the design process for mechanical contractors and planners. This useful tool simulates fixation of pipe runs during construction in real time. Mechanical contractors and planners can design and plan mechanical installations for large or small projects from start to finish. |
Features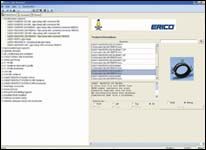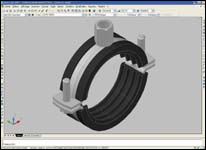 CADDY PLANNER Library:
Fully rendered 3-dimensional library of CADDY® products
Assistants: Pipe clamp selector, strut load, cantilever load, strut and cantilever selector, CADDY® SPEED LINK length calculator
Eliminates cumbersome catalogs and the endless search for the right product for a specific application
Software includes full 2D/3D CAD libraries with CADDY products
All types of pipe dimensional and technical data included in software logic - including: steel/copper/stainless steel/plastic pipes
Continual free updates of product data
Can receive layout input from a floor plan, cross section, or simple dimensional data to create a 3D design environment
Can be used from the comfort of your desk top with your own free copy of the software
The entire process only takes minutes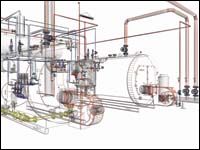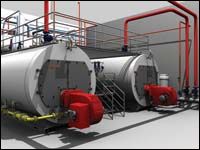 Additional Benefits of CADDY PLANNER:
When placing components, CADDY PLANNER automatically compiles data relating to dimensional accuracy, certifications/approvals, necessary counter/complimentary components, etc.
Simplifies the task of facility engineering and subsequent procurement decisions by calculating clearances, tolerances, load ratings, distance to ceiling/wall/floor
3D allows for a virtual walk through of design, making planning easier, helping to avoid miscalculations, and increasing productivity
Easy ÔÇśdrag and dropÔÇÖ interface makes planning, design, and corrections simple
Hovering over component properties with your mouse enables quick identification
When placing components, CADDY PLANNER automatically helps ensure that all strut and cantilever loads are within acceptable safety margins and automatically default to the longest acceptable support span for the smallest pipe in run
Automatically generates positional identification and cutting lists to help ensure accurate prefabrication can be done at the shop, reducing prep time on the job-site and increasing your build teamÔÇÖs efficiency
Automatically generates an Excel exportable parts list of products that will be needed to complete the job, making purchasing decisions easy
Supplies finished drawings, which can be used for further planning or as assembly instructions
Easy to use, programmed help, liNear Training Centers Aachen and Berlin, liNear Support Center
Applications
CADDY PLANNER allows contractors to simulate fixation of pipe runs during construction in real time. The 3D modeling allows for a virtual walk-through of the design, which makes planning easier, helps to avoid miscalculations and increases productivity.
More Information
Operating Systems:

Windows XP Home and Professional
Network-ready under:

Windows 2003-Server
AutoCAD Versions and data exchange
AutoCAD 2007
Architectural Desktop 2007
Autodesk Building Systems 2007
liNear program family
Program versions of the liNear industry partners
liNear quotation software
Interface to Microsoft Excel
Some features and benefits require AutoCAD 2007 interface for utilization
Full version of design program available from liNear software. Full program allows for full management of all data across the entire geometry of your design. Access to fully rendered 3 dimensional generic component CAD library and access to the 3 dimensional CAD libraries of other liNear partners. Fittings can be added and subtracted during any stage of the design automatically altering the installation to conform to safety standards constantly recalculating and displaying the data in real time. For more information go to www.linear.de.

AutoCAD is a registered trademark of Autodesk, Inc.
LiNear is a registered trademark of liNear Gesellschaft f├╝r konstruktives Design mbH.
Windows® operating system is a registered trademark of Microsoft Corporation.


http://www.erico.com/static.asp?id=35
Downloads
Availability
Europe/Middle East/Africa

Warning, Warranty and Limitation of Liability
WARNING
ERICO products shall be installed and used only as indicated in ERICO's product instruction sheets and training materials. Instruction sheets are available at www.erico.com and from your ERICO customer service representative. Improper installation, misuse, misapplication or other failure to completely follow ERICO's instructions and warnings may cause product malfunction, property damage, serious bodily injury and death.
WARRANTY
ERICO products are warranted to be free from defects in material and workmanship at the time of shipment. NO OTHER WARRANTY, WHETHER EXPRESS OR IMPLIED (INCLUDING ANY WARRANTY OF MERCHANTABILITY OR FITNESS FOR A PARTICULAR PURPOSE), SHALL EXIST IN CONNECTION WITH THE SALE OR USE OF ANY ERICO PRODUCTS. Claims for errors, shortages, defects or nonconformities ascertainable upon inspection must be made in writing within 5 days after Buyer's receipt of products. All other claims must be made in writing to ERICO within 6 months from the date of shipment or transport. Products claimed to be nonconforming or defective must, upon ERICO's prior written approval in accordance with its standard terms and procedures governing returns, promptly be returned to ERICO for inspection. Claims not made as provided above and within the applicable time period will be barred. ERICO shall in no event be responsible if the products have not been stored or used in accordance with its specifications and recommended procedures. ERICO will, at its option, either repair or replace nonconforming or defective products for which it is responsible or return the purchase price to the Buyer. THE FOREGOING STATES BUYER'S EXCLUSIVE REMEDY FOR ANY BREACH OF ERICO WARRANTY AND FOR ANY CLAIM, WHETHER SOUNDING IN CONTRACT, TORT OR NEGLIGENCE, FOR LOSS OR INJURY CAUSED BY THE SALE OR USE OF ANY PRODUCT.
LIMITATION OF LIABILITY
ERICO excludes all liability except such liability that is directly attributable to the willful or gross negligence of ERICO's employees. Should ERICO be held liable its liability shall in no event exceed the total purchase price under the contract. ERICO SHALL IN NO EVENT BE RESPONSIBLE FOR ANY LOSS OF BUSINESS OR PROFITS, DOWNTIME OR DELAY, LABOR, REPAIR OR MATERIAL COSTS OR ANY SIMILAR OR DISSIMILAR CONSEQUENTIAL LOSS OR DAMAGE INCURRED BY BUYER.
Due to a policy of continued product development, specifications are subject to change without notice.
CADDY, CADWELD, CRITEC, ERICO, ERIFLEX, ERITECH, and LENTON are registered trademarks of ERICO International Corporation.