CADDY STUFF Contractor Appreciation Program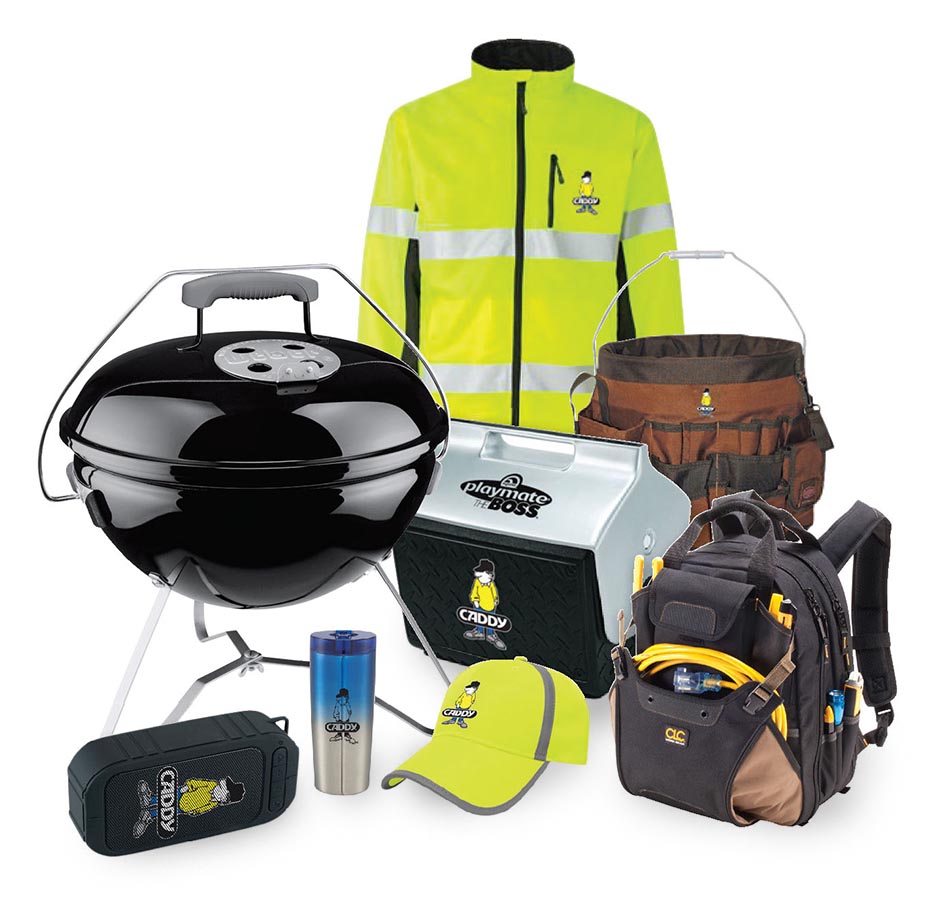 CADDY has earned a well-deserved reputation for providing its customers with high-quality, innovative products. That's why, year after year, CADDY fixings and fasteners are selected for use in a wide variety of mechanical and electrical projects.
The CADDY STUFF Contractor Appreciation Program recognizes you, our loyal customers, for continuing to choose CADDY for your projects. Every time you select CADDY products, you'll receive your shipment in boxes containing a proof-of-purchase to be used toward CADDY STUFF merchandise. Simply download the order form PDF in the left column, fill out the form and return it with the correct number of proof-of-purchase tags. It's that easy!
As your points accumulate, you can select from over 25 items in our CADDY STUFF catalog. Choose from work gear, t-shirts or leisure activity items, and much more – all featuring the easily recognizable and trusted CADDY logo.
Turn your CADDY purchases into exciting merchandise!
Availability
The CADDY STUFF Contractor Appreciation Program is available in North America only.